They say if you do a job you love you'll never work a day in your life. What could be better than earning money from your passion? If you're a horse lover then it's the ultimate dream setting up your own horse business!
But it's easier said than done, especially if your experience of running a business stretches as far as…well nowhere – you can't really count mucking out for pocket money!
So, it's time to get serious! First things first… what do you want to do? There are so many horsey businesses you can run, and identifying what it is you want to do is the keystone to getting you started.
There's the obvious… running a yard, becoming a trainer, offering grooming services – all hands on horsey jobs. But just because you love horses, doesn't necessarily mean you need to be up close and personal with horses directly – have you thought about setting up a tack shop, or selling a specific horse-related product such as making your own rugs, browbands or other horsey accessory.
Retailing horse and/or rider -related goods is big business and if you find your niche there's money to be made here. What do we mean by niche? Well, we're thinking about specializing – the retailer that sells oversized tack for the giant horse breeds for example, or the company that has developed a breathable, waterproof hood that stops stable dirt soaking through and staining the coat (actually – we reserve that one as our idea as we're still looking for the company that can offer that, speaking as owners of a grey horse!). But hopefully you get the gist – it's about finding something that you can offer that no one else is, or doing it better than your potential competitors.
And on the subject of competitors, who else is doing what you want to do – and critically – how are they doing it? If it's a "local" business you have in mind such as setting up a riding school – who else is doing it in your area, what are they charging, how many clients do they have, are their clients satisfied? What about setting up, let's say a web business selling riding socks…who else is out there selling socks, what are their price points, how are they marketing their products and to who? This research is critical to helping you understand whether you have a viable business proposition and whether you could find yourself a place in this market.
Next, it's time to be honest with yourself. Assess your strengths and weaknesses. Firstly, what skills do you have that set you apart and make you different to other people? Can you ride better, do you have proven a skill in a certain discipline e.g. showjumping or carriage driving, are you fantastic on the phone making you a great sales person, are you great with children? It's these attributes that are going to make you a success.
Then, think about what you need to acquire to set up your business, and critically how are you going to pay for it? If you want to manage a yard…where are you going to find the stables and facilities; if you want to run a horse transport business – you'll need to buy a lorry or trailer; if you want to be a chiropractor, you will need to get qualified which will take time and money – how much?; if you want to sell products, how much stock will you need to buy in, where will you sell it from, do you need premises, how will you market your goods and how much will that cost?
All this can be pulled together in a Business Plan. If you need to borrow money from a bank, you'll have to produce one of these, but even if you have deep pockets and can self-fund, it's a great idea to prepare one of these plans to give you a focus and direction for your business.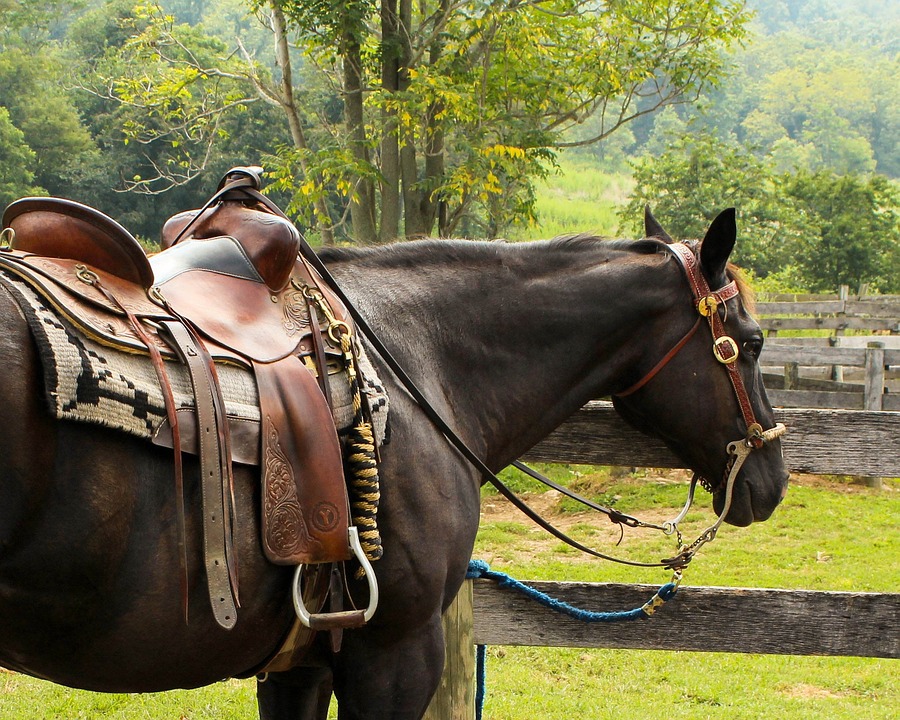 You should include things like:
A summary or overview of your business proposal
Details of the service you hope to offer
An overview of your target market
A financial forecast
Your proposed funding arrangements
How and where you will operate
Details of your competitors and the risks and opportunities the business faces
How you will promote the business
And, most importantly of all, you need to have an idea of how your business is going to MAKE you money! Profit is the name of the game in business and you need to be crystal clear about how your business is going to deliver that.
Don't be afraid to ask for advice – there's a wealth of knowledge and expertise out there to help you along. Research your ideas on the internet, ask friends their opinions and thoughts on your ideas to gauge interest, contact banks – they are often delighted to offer guidance to new start-up businesses, and experts in finance such as www.LoveFinance.com can also offer specific tailored help to set you on the right path.
Once you have bottomed out all of the above, you should be in a great place to take the next steps to getting your horse business launched. Good luck!